Legacy site in honor of the American University Center of Provence (AUCP), a private French institution of higher learning offering advanced French immersion study abroad programs in the South of France — Aix-en-Provence and Marseille, France, 1994-2016.
In a study abroad landscape dominated by English-speaking programs catering to student-client comforts, the AUCP set itself apart in both vision and practice. Rigorous coursework assured by French university faculty found its educational complement in the innovative immersion strategies of French Practicum, enabling students to learn and grow in their French and intercultural skills, while living with and like the French. The AUCP leaves a legacy of rich and lasting intercultural relationships bridging worlds of difference at home and abroad.
The American University Center of Provence was founded by Lilli and John Engle in 1993, opening its doors to a first student group in January 1994. Under the direction of Lilli Engle since 2001, the AUCP expanded its offerings in 2004 to include a semester/full year program in Marseille/Fez, Morocco with an emphasis on International Relations and Arabic. An intensive, six-week summer program began in Aix in 2009 for low-intermediate to advanced entry levels in French. Over its 22 years of operation, the AUCP welcomed 1600 students from over 148 American colleges and universities. Thanks to the consistently high achievement of AUCP students, as certified by independent testing conducted since 2000, the AUCP grew to become a reference in the field of study abroad, setting standards in French language and inter-cultural learning.
American University Center of Provence founders believe that a powerful immersion experience abroad is the centerpiece of a transformative liberal arts education. For this reason, AUCP programs assured the highest quality academic and cultural experience for qualified students from the world's finest colleges & universities. Providing countless opportunities for experiential learning and personal growth, the AUCP offered a strategic balance of challenge and support, allowing motivated students to achieve French language fluency and advanced intercultural skills that could serve them a lifetime.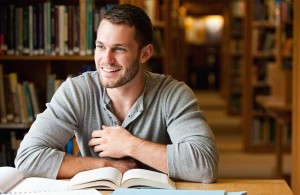 "The AUCP's intentional and academically-credited facilitation of student learning and the ongoing assessment of those outcomes in French language acquisition and intercultural competencies are the key elements of one of higher education's longest-standing, and most successful, interventions in student learning abroad. More than a decade of comparative research convincingly shows that AUCP students are meeting learning outcomes to a much greater degree than U.S. undergraduates typically do when they study abroad. Indeed, there are very few programs, anywhere in the world, that help students learn and develop as significantly as do those who enroll with the AUCP."
Michael Vande Berg, Ph.D.
Principal editor and author of Students Learning Abroad: What Our Students Are Learning, What They're Not, and What We Can Do About It and principal investigator of the Georgetown Consortium Study.
The field of international education widely recognizes the AUCP as a reference in effective experiential learning abroad. The following academic publications highlight the philosophy and documented success of the AUCP program design.
Discover Lilli Engle's plenary address presented at the Forum on Education Abroad Ninth Annual Conference held April 3-5, 2013 in Chicago. Read.
Listen to Lilli Engle's testimonial on her own early experiences abroad helped shape her understanding on the potential value of cross-cultural education, and the changes she has witnessed in U.S. higher education and education abroad during her career as a committed, principled educator. Click here.
"Beyond Immersion: The American University Center of Provence Experiment in Holistic Intervention"
Engle, John and Lilli. Students Learning Abroad: What Our Students Are Learning, What They're Not, and What You Can Do About It. Vande Berg, M., Paige, R.M., & Lou, K.H. (2012), Sterling, VA: Stylus Publishing, pp. 284-307.
Students Learning Abroad reviews the dominant paradigms of study abroad and marshals rigorous research findings, with emphasis on recent studies that offer convincing evidence about what undergraduates are or are not learning. The chapters, solicited from prominent theorist and practitioners, share the latest knowledge about human learning and development and raise essential questions about the vision and pedagogy that dominate study abroad. Chapter 12, devoted to an examination of the effectiveness of the AUCP program design, offers eight structural and pedagogical considerations to further intercultural learning and related communication skills in the student experience abroad.
Read
.
''The book is a good source for study-abroad professionals and has the ability to provide direction for programs needing new life breathed into them, particularly at a time when budgets are shrinking, calls for accountability are increasing, and students deserve, more than ever, to have truly meaningful study-abroad experiences.''
– The Review of Higher Education
''Argues for the re-evaluation of longstanding assumptions and practices in study-abroad programs.''
– The Chronicle of Higher Education
 "The IDI gains were not statistically significant for those students in the 60 programs that lacked an intervention strategy – in particular, cultural mentoring. By contrast, the students enrolled in the AUCP program, the only program in the study with a comprehensive intervention strategy, made a most impressive average IDI gain of 12.47 points."**AUCP students made 10 times more progress than their peers in the 60 other programs, Ed.
Vande Berg, M., Paige, R.M., & Lou, K.H. (2012). Student Learning Abroad: What Our Students Are Learning, What They're Not, and What We Can Do About It (p. 36). Sterling,VA: Stylus Publishing
"The Rewards of Qualitative Assessment Appropriate to Study Abroad"
Engle, Lilli, Frontiers: The Interdisciplinary Journal of Study Abroad (2013).
While sending students abroad to ostensibly discover and learn to appreciate cultural difference most universities in fact undermine their students' intercultural development with assessment questions unsuitable to the higher goals of study abroad. This study of the questions most commonly asked of students in End of Semester Qualitative Assessment questionnaires underlines the ethnocentric nature and consumer orientation of the assessment process itself and offers a promising alternative form of questioning. Read
"Neither International Nor Educative: Study Abroad in the Time of Globalization"
Engle, John and Lilli, in Grünzweig, Walter, and Nana Rinehart, Eds. Rockin' in Red Square: Critical Approaches to International Education in the Age of Cyberculture. Piscataway, NJ: Transaction Publishers, 2002; re-edited 2012.
A central contribution to this landmark collection, the essay by AUCP co-founders Lilli and John Engle takes sharp issue with the lax and unfocused approach of « traditional » study abroad programs. In a world densely interconnected by electronic communication, easy travel, globalized commerce, widespread English-speaking and familiar American brand names on overseas streets, an authentically challenging and meaningful « foreign » experience eludes most study abroad participants. For this reason, it is vital for overseas programs to intervene actively and directly in the cultural and linguistic experience of their students. In practical terms, the need to respond to such challenges led the AUCP to innovate as early as 1994 with the creation of its French Practicum core curriculum.
"Culture's Unacknowledged Iron Grip"
Engle, John, The Chronicle of Higher Education, 53, The Chronicle Review, B16 (2007).
What happens to the very notion of culture in a world that emphasizes diversity and individual expression? How can cultural patterns be detected and analyzed when the dominant tendency is to shun all forms of generalization for fear of stereotyping? Such are the questions posed by John Engle in an exposé of the challenges encountered in the teaching of the AUCP's core course French Cultural Patterns designed to empower tudents with advanced intercultural communication skills.
"Assessing Language Acquisition and Intercultural Sensitivity in Relation to Study Abroad Program Design"
Engle, John and Lilli, Frontiers: The Interdisciplinary Journal of Study Abroad (Fall 2004).
This contribution by AUCP co-founders Lilli and John Engle to a special issue of Frontiers dedicated to « Assessment of Study Abroad Learning » takes a case-study approach, examining statistical assessment tools and outcomes as applied to the AUCP's two central goals: significant improvement in French proficiency and the development of intercultural communication skills. The field of international education has increasingly focused upon the need to judge and measure the educational, linguistic, and cultural progress of students in overseas programs. At the AUCP that desire led to systematic use of the well-respected Intercultural Development Inventory—a first for a U.S. university program abroad—and the Test d'Evaluation de Français developed by the Chambre de Commerce et d'Industrie de Paris. Among other things, the largely positive results offer insight into the relevance of semester vs. year-long participation and the importance of entry level results.
Michael Vande Berg, former Vice-President of the Council on International Educational Exchange, called the preliminary statistics a « provocative » invitation to continue such assessment and research. In the years that have followed, the exceptional results of AUCP students in both areas—French language acquisition and intercultural competence—have confirmed the appropriateness of the core aspects of AUCP program design. Read
"Study Abroad Levels: Toward a Classification of Program Types"
Engle, John and Lilli, Frontiers: The Interdisciplinary Journal of Study Abroad (Fall 2003).
This revolutionary essay argued for the first time that the field of international education needed a system of classification for different types of programs. For far too long, « study abroad » was a blanket term applied equally to brief study tours, short-term summer sessions, and semester or full-year programs of full linguistic and cultural immersion. Inspired by the then burgeoning demand for accountability and the meaningful assessment of the educational and cultural experience overseas, this essay proposed a common language and system of criteria allowing for the intelligent comparison of often vastly different kinds of study experiences.
In the decade since the publication of this article, work towards such a system has slowly advanced. Unsurprisingly, it has been spearheaded by a handful of rigorous programs, including the AUCP, which present particularly challenging educational and cultural experiences for their students. Read
"Program Intervention in the Process of Cultural Integration: The Example of French practicum"
Engle, John and Lilli, Frontiers: The Interdisciplinary Journal of Study Abroad (1999)..
This contribution was the authors' early attempt to share with the field of international education the insights into student learning as related to strategic program design. Read